7 Continents of The World
There are 7 seven continents of the world and these continents only cover 1/3 rd area of the our world. Rest of the 2/3rd part of this beautiful planet is covered with water. These continents are arranged according to their area in kilometers respectively. Also the population and number of countries are given. The largest and shortest continents with respect to area and population.
S.No
Continents
Area
Population
Countries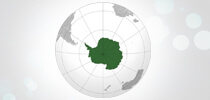 Antarctica
Antarctica is the coldest, driest and windiest continent of the world. It is believed that there human life does not exist on this continent because of its harsh weather. The World's lowest temperature of -81C was recorded in Antarctica in 1983. Only a few humans reside for research purposes.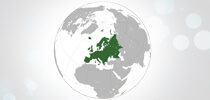 Europe
Europe is the sixth largest continent and it is also known as Europa. It is famous for having a long diversified history, rich traditions, historical languages and ancient civilizations. There are fifty nation states in Europe and European Union is the largest organization of this continent.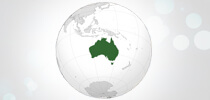 Australia
Australia is the smallest continent of the world. According to some geographers it is an island as it is surrounded by water, but it is large enough to be considered as a continent. Because of this reason it is known as "Oceania". Australia is sometimes considered as a part of Asia, that's why sometimes it is known as "Autralasia".