The continent of Asia consists of a large diversity of cultures, traditions and customs. Different languages, religions, ancient history and old customs have shaped the lives of people living in different parts of the continent today. People living in different countries of Asia have different tastes and traditions regarding what they eat, how they live in general and what they wear. For this reason, a large variety can be found regarding the dresses of Asia.
The following composition discusses different Asian culture dresses which are popular in the continent:
Kimono:
Kimono is the traditional dress of Japanese women. It is a long, t-shaped robe which falls to the ankles. The sleeves are long and loose. The overall look of the garment is very graceful and elegant. Although many Japanese women today have turned to western dresses, kimonos are still worn on special occasions and traditional festivals.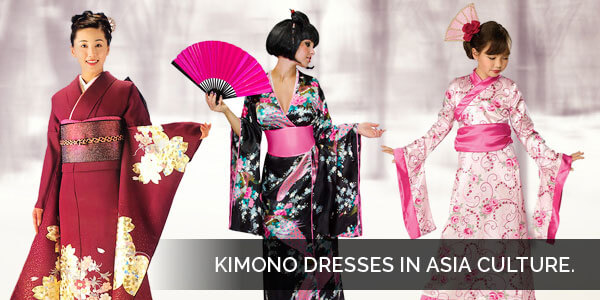 Shalwar Kameez:
Shalwar Kameez is the national dress of Pakistan. It consists of a long shirt and a loose trouser. It is worn by both men and women. For women, a scarf also accompanies the dress to cover the head. This dress lets women observe modesty. Different variations of the dress have been developed over the years by women in their efforts to look trendy. The basic Shalwar Kameez consists of a simple shirt with medium length which falls to the knees. However, women can vary the length according to their preference. On special occasions, embroidered Shalwar Kameez can be worn to get a fancy look. In addition, the garment can be stitched in different materials depending upon the season of the year as well as the occasion. Linen, cotton, lawn, silk, chiffon and velvet are some of the most popular materials for Shalwar Kameez in Pakistan.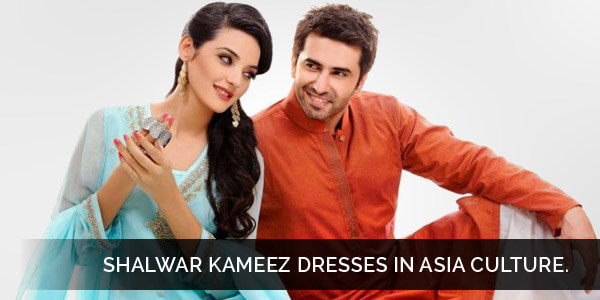 Sari:
The national dress of India is known as Sari. It is one of the most graceful dresses in the entire Asian culture. This garment consists of a drape which may be from 5 to 9 yards in length. It is worn around the waist, draping it over one shoulder. A Sari may be plain, printed or embroidered according to preferences as well as the occasion. It is also worn by women in other parts of South Asia, such as Pakistan and Bangladesh.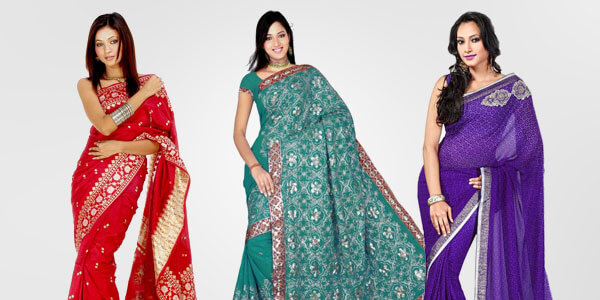 Kebaya:
Kebaya is one of the most colorful and fancy Asian culture dresses. It is mostly made of silk or other sheer material such as thin cotton or translucent nylon. In addition, the garment can be adorned with beautiful embroidery or brocade. This is an Indonesian dress which is worn on very special occasions by high society women and on national days by the first lady of Indonesia and the wives of Indonesia's diplomats.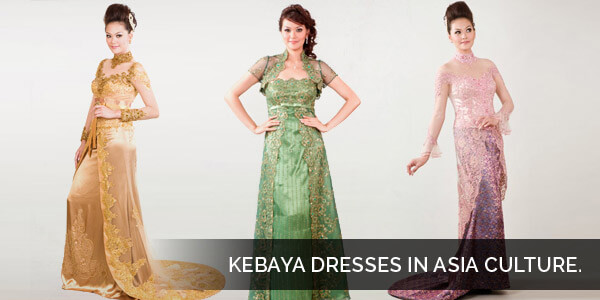 Sarong:
Sarong is one of the most popular dresses worn by men in different parts of Asia. It consists of a piece of cloth worn around the waist. It is particularly common in areas where the climate is too hot and humid to wear trousers. Also known as Lungi in some parts of Asia, sarong is commonly worn by the people of India, Indonesia, Pakistan, Malaysia, Bangladesh, Thailand, Sri Lanka, Nepal and several other countries.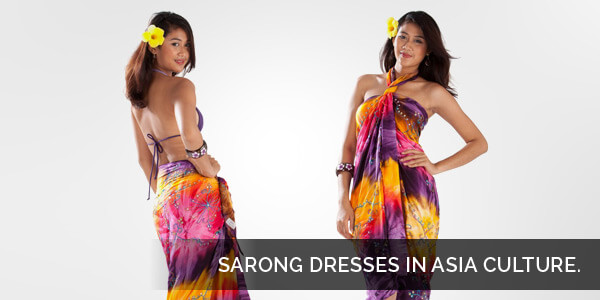 Asian Bridal Dress:
In different parts of Asia, it is a tradition to adorn the bride from the head to toe. A traditional bridal dress is heavily embroidered, colorful and extremely fancy. Indian and Bangladeshi brides may wear a fancy Sari while Pakistani brides wear heavily adorned Shalwar Kameez. Another bridal dress, known as Lehnga is also common in these areas. According to custom, the color of a traditional bridal dress is bright red.
Indeed, the dresses worn around the continent have a vast variety. The diversity of cultures has resulted in this immense variety of attires which greatly fascinates the western world.