Diversity in Sports
Australia as a nation is obsessed with different kinds of sports. They are avid followers of a variety of games. In fact, it will be apt to say that Australians are one of the sportiest nations. The sports history in Australia dates back to the pre-colonial time period, with the first athletic competition being held in 1810. Games and sports, being an integral part of their culture, have led to the formation of a number of professional sport leagues and national teams in the country.
Discussed below are the most popular types of sports in Australia.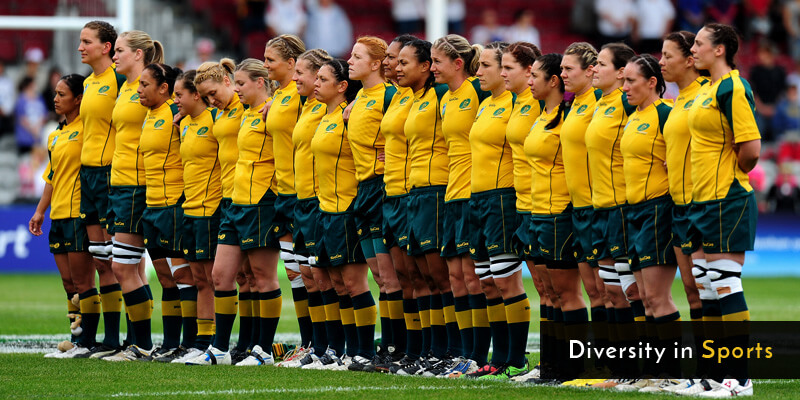 Famous Australian National Teams and Leagues
The love of leisure is visible from the variety of sports which are being promoted in Australia. It is only right to say that the continent has the most number of games and sports being played enthusiastically. For the people living here, sports are like a religion and not just an activity to keep oneself busy or physically fit. The games that are played keenly range from athletics to horse/dog racing, water sports, hiking and other outdoor sports like rugby, soccer, tennis, cricket and a whole lot more.
The National sports teams which have represented Australia and brought laurels back home include:
Cricket
Rugby Union
Rugby League
Baseball
Basketball
Golf
Tennis
Hockey
Netball
Wheel chair rugby
Water polo
Soccer
Softball
There are also a number of leagues which Australia proudly boasts of. These are:
National Rugby League
Big Bash League
Sheffield Cricket League
National Basketball League
Women's Basketball League
Australian Football League
Australian Baseball League
ANZ Championship- netball
National Rugby League
Super Rugby
A-League and W- League- soccer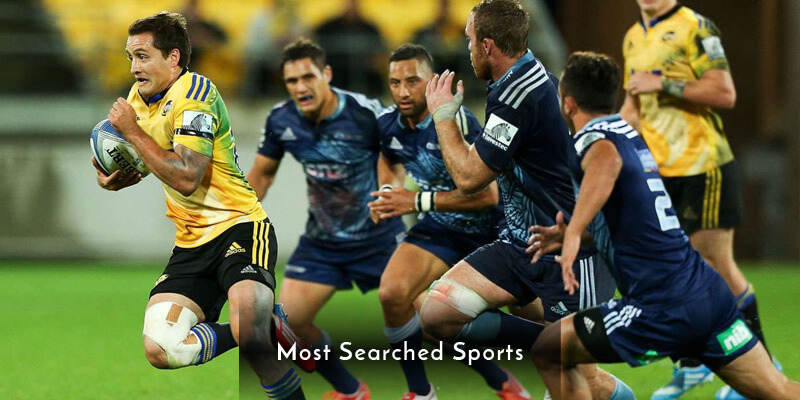 Participation in International Sports Competitions
Australia participates in almost all the famous and prestigious international sporting events. The Australian cricket team has won the Cricket World Cup several times. The 2015 Cricket World Cup was also hosted jointly by both New Zealand and Australia. It has also regularly competed in:
Olympics
Paralympics
The Common Wealth Games
Popular Sports
Australians are a sports-loving nation and there are no two ways about it. The popularity of each sport depends on the region. Different regions have different favorite sports. The most popular sports that are most searched by the people, most attended by them and the most participated ones are enlisted as follows:(the lists are in the order of from highest to lowest level of popularity)
Most Searched Sports
AFL
Cricket
Football
NRL
Golf
Rugby
Soccer
Tennis
Basketball
Rugby League.
Most Attended Sports
Australia Rules Football
Horse Racing
Rugby League
Motor Sports
Soccer
Cricket
Rugby Union
Harness Racing
Tennis
Dog Racing
Most Participated sports
Aerobics
Golf
Tennis
Lawn Balls
Net Balls
Swimming
Cricket
Martial Arts
Basketball
Tenpin Bowling
Sports and Tourism
Australia is known for its natural beauty. From its serene seamless beaches to green mountain ranges everything about the country is intriguing and captivating. The wild life and the flora are one of its kind. What is interesting is that tourists come to Australia not only to indulge in the natural beauty but also to enjoy the thrilling and adventurous sports it has to offer to them. Some of the most famous sports and sporting events that pull tourists to throng to this amazing place are:
Canoeing and Kayaking
Surfing
Skiing and Snowboarding in Victoria
Sydney to Hobart Yacht Race
Great Walks of Australia
Hamilton Island Race Week
Diving
The Cooly Classic- Coolangatta Ocean Swim
Spring Race Carnival
AFL- Australian Football League
F1 Australian Grand Prix
Media and Sports
With proper sponsorships and media coverage, the sports and gaming arena in Australia is soaring to new peaks. The media makes it a point to cover almost all the sporting events that take place all over the continent. Be it the live coverage by television channels or by the radio, no event goes unnoticed. Not only this, special sports talk shows and other sports shows are regularly aired on the radio and television.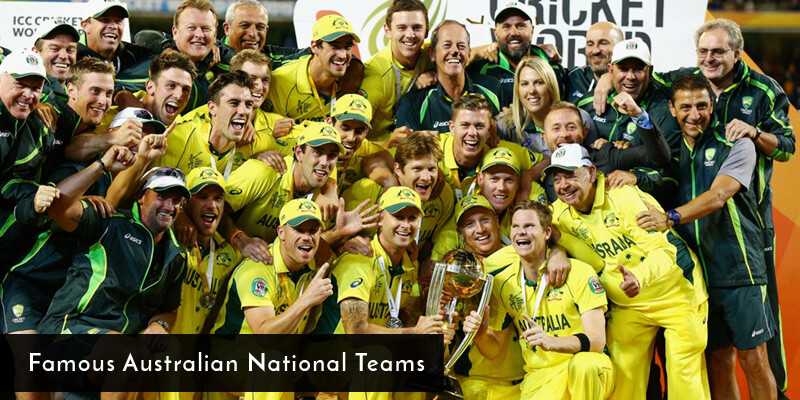 Exclusive sports magazines are also dedicated to make sure that sports and sporting events get an ample amount of coverage. Some famous magazines are Australian Rules, Footy Legends, The Club and The Final Winter.
Supporting the Sports
The government understands the importance of sports for its people and devotedly plays its part to make sure that games and sports remain a healthy priority and activity for its people. It provides funding and guidance to different sports councils and committees to make sure that the right talent is nurtured and promoted which can bring back prestige and honor to the homeland. For this purpose and to manage the sports funds, Australian Institution of Sport (AIS) and Australian Sports Commission were established. These institutes, since their initiation, have been playing an important part in the proper nurturing and blooming of the different sports in Australia. Apart from these bodies, a number of regional councils have also been setup for the same purpose of helping sports to flourish around the continent.